Hill Street/Station Street
Henry's Blues House was great venue, and was situated on the corner of Hill Street and Station Street. It featured many of the up and coming local blues,and R&B bands, including Robert Plant, Crawling Kingsnakes and Band Of Joy. Led Zeppelin was one of the first bands to play there.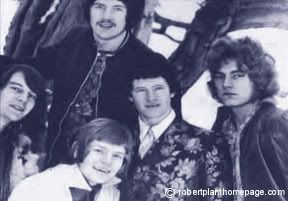 Band Of Joy
Jim Simpson was a well known musician and band manager and photographer for the Midland Beat newspaper.He was manager and trumpet player of the pop group Locomotive, and opened the club seeing the potential for his band in playing at the venue.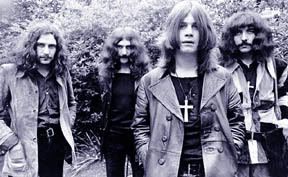 Earth then Black Sabbath
Thinking this might be a good opportunity, the members of Earth the name before Black Sabbath approached Jim to see if they could perform there too. Jim Simpson was at that time managing local bands Bakerloo Blues Line and Tea & Symphony. It was obvious that Earth needed a manager who understood their music so Jim allowed them to open for the well-known band Ten Years After at the club. The audience response to Earth's performance was favourable so Simpson also agreed to manage them
Our aim to build a complete list of gigs at Henry's Blues House. Here's a start but we need your help!
Bakerloo Blues Line, Tea & Symphony 25/06/68
Tea & Symphony 27/03/71
Anno Domini 09/05/71
Paladin 11/05/71
Karakorum 06/06/71
Pete Brown & Piblokto! 08/06/71
Thin Lizzy 11/07/71
Anno Domini 18/07/71
Alan Bown 08/08/71
Gypsy 10/08/71
Open Road 10/11/71
Gypsy 12/11/71
Status Quo 24/11/71
Blonde On Blonde 16/12/71
Stackridge 19/12/71
Tea & Symphony 21/12/71
Gypsy 19/03/72
Gnidrolog 26/03/72
Budgie 09/05/72
Thin Lizzy 16/05/72
Capability Brown 30/05/72
Trapeze 20/06/72
Warm Dust 18/07/72
Thin Lizzy 29/08/72
CMU 17/09/72
Supertramp 19/09/72
Strife 01/10/72
Budgie 03/10/72
UFO 10/10/72
Chicken Shack 31/10/72
Judas Priest 27/12/72
Skin Alley 30/01/73
Jim Simpson hosted a talk about Henry's at The Crown where regulars attended and talked about some of the great bands that they had seen play there and the memories of the music and wider cultural landscape of Birmingham. The talk was attended by an ex-member of Henry's, Member 199 according to the membership card he brought with him!