The Midland Arts Centre is a multi-arts and cultural space set in Cannon Hill Park. It's played host to thousands of gigs, and still have a live music programme.
Founder, John English who, with his wife Alica (Mollie) Randle and Cllr.(later Sir) Frank Price, created the vision for the Midlands Arts Centre for Children and Young People. Located in Cannon Hill Park Birmingham, the Midlands Arts Centre opened in 1962. In the 1970s the art centre extended its remit to cover the whole community and in 1990 was renamed mac. In 2008 mac closed for a two-year, £15m development and reopened on 1st May 2010.
Tony Robinson cut his teeth directing at MAC in the Sixties. Read Tony Robinson's memories of the Mac here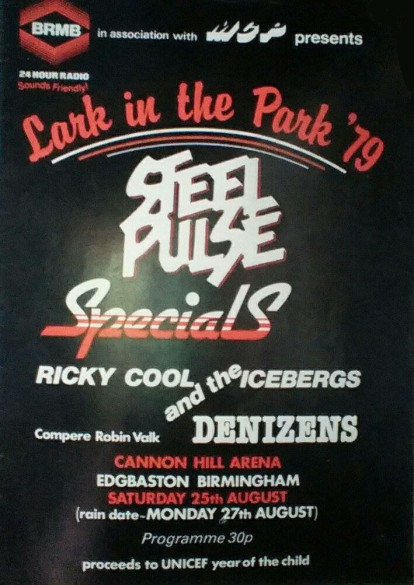 Our aim to build a complete list of gigs at the Midland Arts Centre. Here's a start but we need your help!
Tea & Symphony, Locomotive, Earth 01/09/69
Stackridge 02/05/71
Tea & Symphony 06/05/71
Stackridge, Strife 20/08/71
Joyce 04/08/??
Poster for Joyce gig sent in by Dj and UK Vibe founder Steve Williams and was part of the Sounds in the Round series.
Photo of Roy Harper at the Open Blues Festival sent in by Chris Dommett along with his recollection of Roy; 'Roy Harper playing in the open at a Blues Festival. Same one as Champion Jack Dupree. Roy was not so good at recovering from drink as Jack though and having falen off the stool a couple of times he had to give up.'