Historic venue that was above the Communist Book shop in Essex Street in the city centre. Main Punk venue and featured in the BBC John Peel Arena show featuring a set by the Nightingales.
Brenda Burrell also sent this picture of the membership cards for the Star Club.
As always, we need your memories of this venue and gigs you saw there!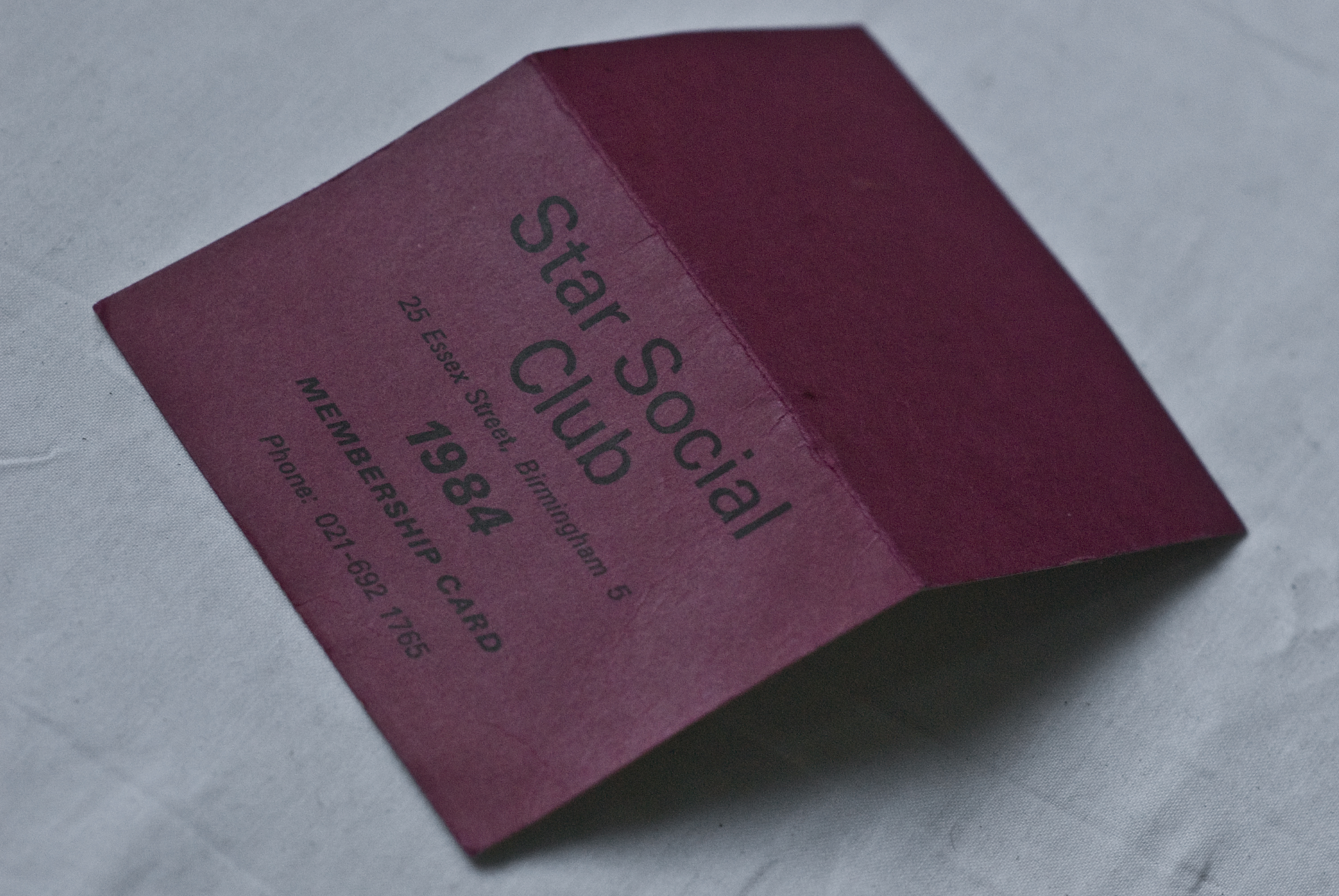 © Brenda Burrell 2010