Logo added 2016: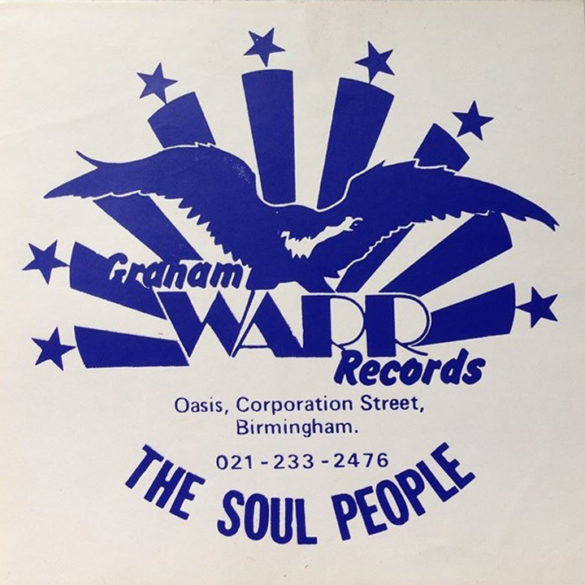 Notes from 2011:
Mike Hoskins wrote in about Graham Warr Records in the Oasis Market. Warrs was opened throughout the 70s and was arguably the Mod, Soul and Northern Soul record shop.
Graham was also a highly influential DJ, again on the Soul and Northern Soul most notably at Chaplins. He then went on to DJ at the Rum Runner.
We would love more information, memories and memorabilia about Graham, his record store and Chaplins, send them in!