Gas Street
The Opposite Lock Club, was on the towpath
in Gas Street basin.
Access to the club was from Gas Street, through a short alleyway, where you tuned left, onto the canal towpath.
Exit was a bit more precarious, as after a few pints, you had to ensure, you didn't fall into the canal.
It's hard to say, how many lost souls took that way out!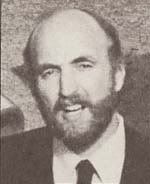 The club was owned and run by man named Martin Hone.  He was born and bred in Birmingham.
He was in the carpet business and then he pursued his interest in motor racing.
He drove Porsches around Europe's various road circuits. He has experience in racing during his eight year career
including class wins at the Autosport Championship in 1965 and 1966.
It helped him to provide an extensive knowledge in the background of motor sport.
Then the inevitable came when a member of the city council called him to invite him to a meeting
to meet various councillors and people who were planning to move Birmingham forward from its reputation as a drab, dark and run-down city into a resurgent and exciting city.
To Martin Hone as his enthusiasm encouraged him to propose something that would frighten the council members he said:
'As a city internationally famous for the manufacture of cars, but with not many firsts to our name, how about I organise the first-ever street race in Britain?'
He oozed determination and enthusiasm as he converted a run-down warehouse into a nightspot,
the Opposite Lock Club in 1966.
……..
It quickly rose to become one of Birmingham's premier nightspots. He contributed a lot of hard work and made publicity
to make it a success for himself. Also it promoted international jazz, international motorsport and food.
The resident singer was
Compiled by Keith Law
Our aim to build a complete list of gigs at the Opposite Lock. Here's a start but we need your help!
Principal Edwards Magic Theatre 02/08/68
Locomotive, Bakerloo Blues Band, Tea & Symphony, Earth 30/01/70