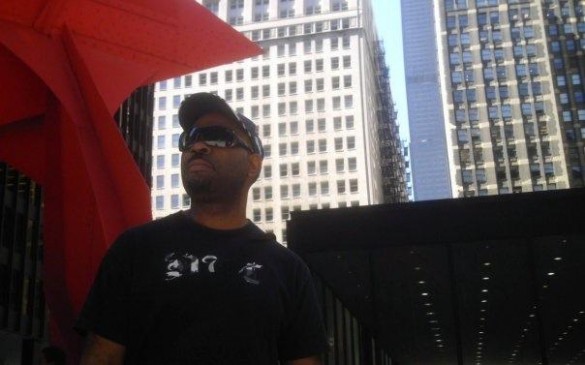 JAY LE ROC's first experienced DJing back in 1989 at the age of 17, playing out at many memorable house parties in Birmingham.
The real transition into Jungle / Drum 'n' Bass came when he was introduced to the sounds of LTJ Bukem & MC Conrad in 1996. By 1997 Jay was on the local circuit, where he was offered to play on the legendary pirate radio station 'Kool Fm Midlands' every Sunday morning playing deep and progressive drum & bass on his 'Atmospheric Funk Show.' In 1999 Jay was then offered to play on another radio station called Sweet Fm this time playing nu jazz, broken beats, hip hop, deep house and drum bass. This show was called 'Phunky Dimensions' and was on every sunday evening, but unfortunately both stations were pulled off air at the same time and ended in 2001.
Jay has been fortunate enough to have enjoyed his first international outing last year in 2006, when he played in New York & San Francisco. That year also saw the return of Jay on the radio. Presenting on New Style Radio, the only Legal drum 'n' bass show in the Midlands alongside DJ's Tidal, Lubi J & Xtract.
In all this Jay has progressed to playing alongside some of the top names scene, such as London Elektricity, Commix, DJ Tayla, Mickey Finn, Pariah, Grooverider, LTJ Bukem, Blame, Logistics, Cedar and many others. Spreading the deep vibes of drum 'n' bass.
Jason passed away August 2013
Here is a very short snippet we uncovered from his "Funky Dimensions" radio show on Birmingham's pirate radio station Sweet FM – Sunday 1st July 2001:
Offworld Recordings had this to say…
"We`re very sad to announce the sudden passing of Jason le Roc Brown.Jay was a great guy, a kind and passionate man with a great sense of humour.
Jay loved the deeper side of drum and bass which he championed as part of the Central Projection crew alongside Tidal, Bass`flo and Mc Smilee.
He spun sets all over the world and hosted radio shows over the years which we remember fondly culminating in his immensely popular `Launch Pad experience` on Bassdrive. Atmospheric heads knew there was only one place to be on a sunday.
Jay loved the deep sounds of Offworld Recordings, LM1 featured guest mixes from him on the `Offworld show` and had him down to play at the Offworld PST nights in birmingham, where he kicked up a melodic storm.
He will be greatly missed by all his family, friends and fans all over the world."
Go Fund Me page – https://www.gofundme.com/3xqgrg