Golden Eagle, Hill Street circa 1981, this amazing picture sent in by Chris Bates. Spurred on by the photo of the Golden Eagle, Midge has sent these stubs of punk/anarcho punk bands that played at the venue in the early 80s
The Golden Eagle, Probably the best pub venue in the City.
Many local bands, made their name there, including the Spencer Davis Group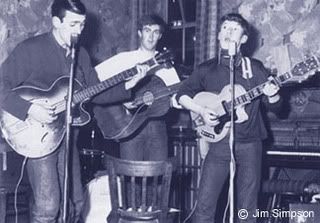 Spencer Davis played solo guitar spots at the Golden Eagle pub on Hill Street in Birmingham
which was at that time a hangout for the city's rhythm and blues enthusiasts.
It was there where he met the Winwood brothers while they were performing on stage
as the Muff-Woody Jazz Band in early 1963. Steve Winwood was aged 15 at the time
but he posessed a vocal style that was way beyond his years and was also talented as an instrumentalist
and alternated between guitar and piano on stage.
Finding common musical ground, Davis joined them and brought in accomplished jazz drummer
Pete York (born August 15, 1942 in Nottingham), a Birmingham University student, and the group became known as the Rhythm and Blues Quartette.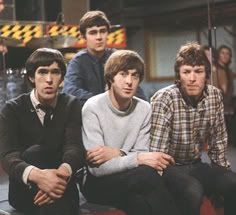 A regular visitor to the Golden Eagle R&B nights was future Slade star Noddy Holder
Legendary venue on Hill Street in the city centre. We would like to build up a history of the gigs that took place here, so if you know any of them please send them in!
Compiled by Keith Law