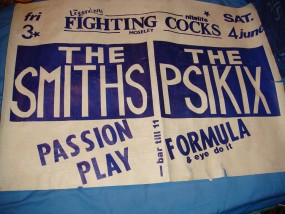 The Smiths – The Fighting Cocks 3rd June 1983 via Paul Panic
Fantastic venue in Moseley, hosted a number of seminal bands in the small upstairs room, UB40 and The Smiths to name just two. Home to punks, rastas, crusties, lefties it was famous throughout Brum.
We are trying to compile a complete list of gigs for the venue, please help us and add bands you saw there and the date/year!