178 Soho Hill. B19 1AG (later called Club Paradise)
FCF social club in Soho Hill was owned by Faith & Confidence Business Agency, formerly Faith and Confidence Finance Ltd, hence the name FCF.
 The club opened in September 1971 and has participated in Handsworth carnival, having stalls and floats, and continuing their support when it became Birmingham carnival.
It also supported a cricket team called Continental who played regularly in Handsworth Park.
 Since its opening it had always kept up a celebration for Jamaican Independence day on August 6 and had hosted events for various charities including Jamaica Adult Education and Sickle Cell Anemia.
Club nights were on Friday.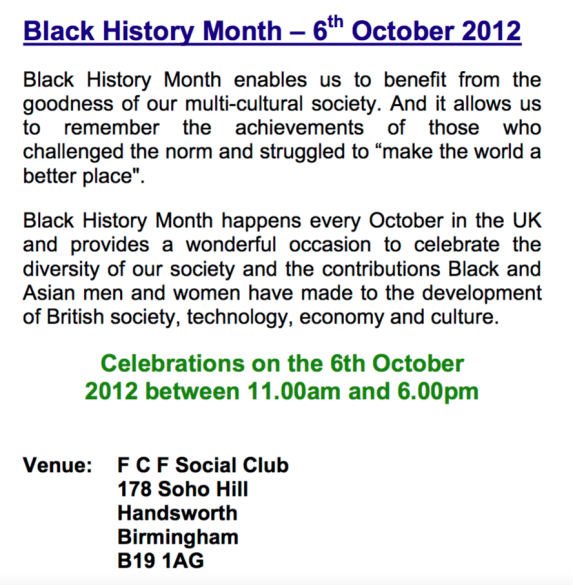 "The music I used to enjoy listening to in the 70's was Reggae.  The dance at the time was the Ska, and my friends and I all had very big Afro hairstyles.  I used to go dancing at the FCF Social Club, Handsworth or to the Crompton Public House,  Handsworth when they used to have a live artist playing."