Aston High Street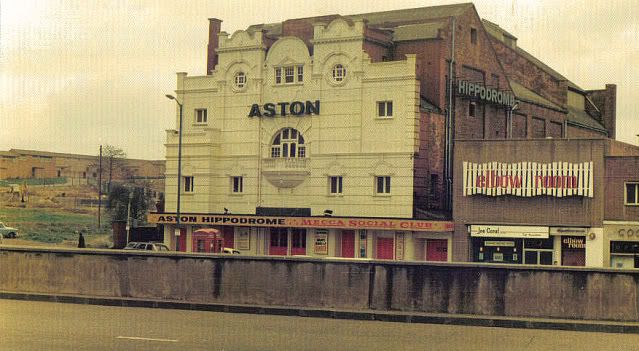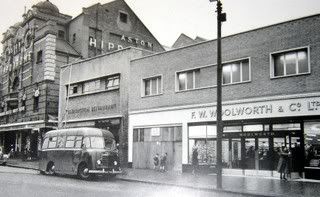 …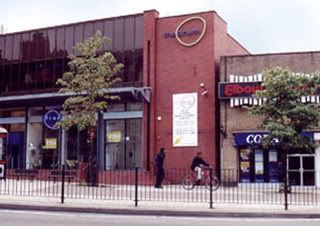 The club was upstairs above the building,
between the Hippodrome and Woolworth's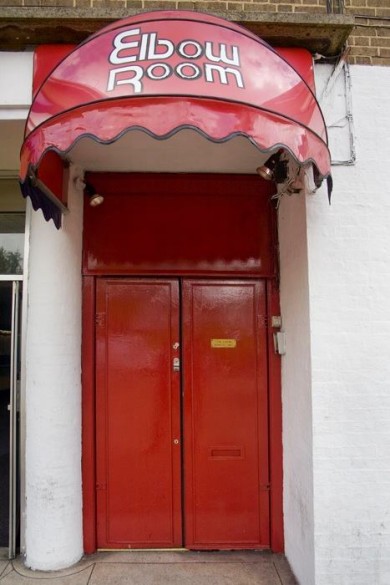 The Elbow Room next to the Hiipodrome,was a great club.
When I was young, not so long ago,
I always considered it 'posher' than the others.
It was owned by a tall bald headed bloke Albert
and I think his partner Malcolm Hearne,
who at the time seemed strict on membership,
although once inside the club, it was not noticable!
It was a compact club with a great atmosphere,
and as soon as you got passed the 'bouncers'
and went up the wooden stairs ,
you knew you were in for a good time,
and you could even get 'food'!
their hamburgers being real good.
Many of the local bands played here,
including Monopoly, which of course
featured Raymond Frogatt.
This is also were the great band Traffic came together.
The four musicians would often get together on stage
it was there that the idea for Traffic was formed.
With Dave Mason and Jim Capaldi eager to form a new band,
Steve Winwood agreed to join the partnership along with Chris Wood.
Great club and one that is still going strong.
Compiled by Keith Law
Our aim is to build a complete list of gigs at the Elbow Room. Here's a start but we need your help!
Sam Gopal Dream 07/02/68
Fairport Convention 14/02/68
Sam Gopal Dream 09/03/68
Blossom Toes 15/03/68
Blonde On Blonde 16/03/68
The Toast 21/11/68