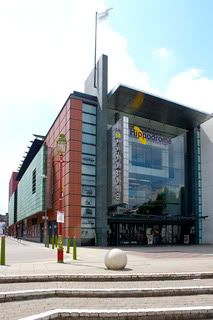 The Birmingham Hippodrome is a theatre situated on Hurst Street in the Chinese Quarter of Birmingham.
Although best known as the home stage of the Birmingham Royal Ballet, it also hosts a wide variety of other performances including visiting opera and ballet companies touring West End shows, pantomime and drama.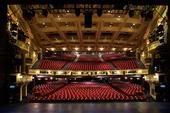 Every summer, the Hippodrome usually houses a major West End touring show, some of these consist of Starlight Express, Chitty Chitty Bang Bang, Cats and Mary Poppins. Every year, the Hippodrome houses a pantomime from the company QDOS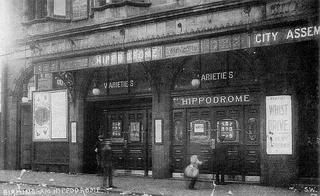 The first venue built on the Hippodrome site was a building of assembly rooms in 1895. In 1899 a stage and circus ring was added together with a miniature of Blackpool Tower (removed 1963) and the enterprise named the "Tower of Varieties". After failing, this reopened as the "Tivoli" in 1900, finally becoming "The Hippodrome" in October 1903. The current neo-classical auditorium seats 1,900 and was designed by Burdwood and Mitchell in 1924.
The exterior of the theatre was substantially rebuilt by Associated Architects and Law and Dunbar-Nasmith in 2001.
Similar to The Odeon, The Hippodrome also hosted many 'Package shows' consisting chart toppers of the the 60′ and 70's. Eddie Cochran,Gene Vincent, The Walker Brothers and many more name too numerous, to remember, appeared here.
I met John Walker of The Walker Btothers, outside the foyet, and what a nice fella he was!
Compiled by Keith Law
John Coltrane with Elvin Jones and Eric Dolphy at Birmingham Hippodrome, 12th November 1961: