Snow Hill and Hill Street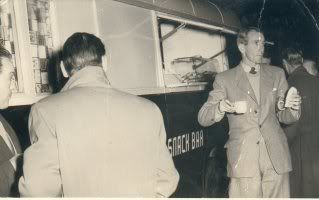 ..
The pie stand at Snow Hill,
Special thanks to Snoker for these photographs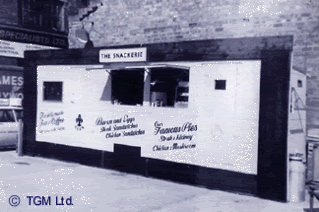 The one at Hill Street
The Snackerie or "Alex's pie stand"
as it was more widely known,
were popular spots in Snow Hill,and Hill Street during the 1960s
for members of local bands
to get a hot meal after a late night engagement.
It was there where many group members met
and exchanged stories and ideas;
discussing future plans and catching up
on the latest music news.
Thanks to John of Brumbeat,
for the essence of this post.
Here's a piece I wrote for BBC Today
The whole scene in those days,
was known as the Birmingham group scene and lots of musos,
would meet after gigs, at such places
as the Cedar, Rum Runner, Opposite Lock, Rebecca's
and after at Alex's Pie stand,
there was great camaraderie,
and I just hope the present musos have something similar!" –
writes Keith Law of 60s Brumbeat group 'Velvet Fogg'.
Although not a live music venue,
it was certainly a venue for live musicians!
I spent many an hour there with my friends,
at say 2 or 3 in the morning,
it was like a 'who's-Who' of Brum Beat
Compiled by Keith Law